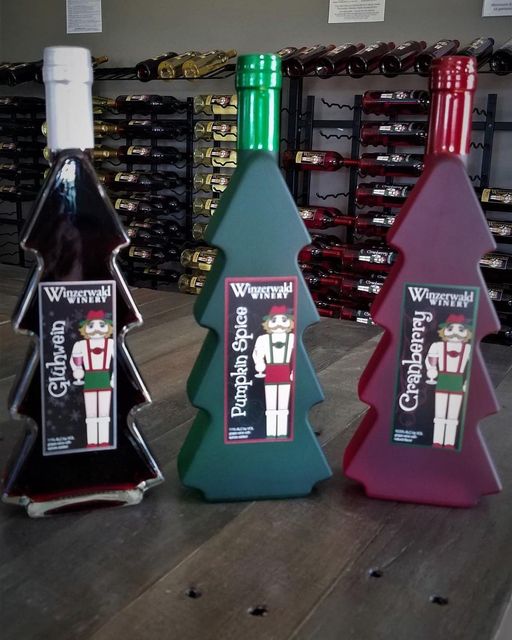 Winzerwald Winery
26300 North Indian Lake Road / (CR 39)
Bristow, Indiana 47515
Phone Number: 1-866-6WINZER (1-866-694-6937)
Website: http://www.winzerwaldwinery.com/
Hours of Operation
Hours & Locations: I-64 Winery, Tasting Room,
Wine Garden & Production Facility
26300 North Indian Lake Rd 8 mi. NE of Bristow IN 47515
(812) 357-7000 1-866-6WINZER
S. of I-64 between Exits 72 & 79 on Hwy 62 at Uniontown between Evansville & Louisville
GPS: N 38 ° 13.741´ W -86 ° 39.708´
35 min. South of French Lick and 15 min. East of Holiday World
Owners: Dan & Donna Adams
HOURS (Central): 10:00 am - 5:00 pm Tuesday through Sunday
General Dining
Credit Cards: All major credit cards accepted
Meals Served: Winery Cheese plates served with Wine
Dining Classification: Winery $$
Cost: Varies $$
Menu Style:
Alcohol Served: Yes
Separate Bar Area: no
Largest Group Served: Yes Groups Welcome
Meeting Room Capacity: No
Discounts: Seasonal Coupons Available
Entertainment: Special Events
Local / Organic: Grapes are grown locally
Diet Specific: n/a
Exterior
Parking: Large Parking Lot
Visible Signage: From Road / Sign on Building / From Highway
Handicapped Accessible: Call for specifics
Interior
Seating: Small Area
Hostess on Duty: No
Gift Shop / Products for Sale: Wine, Gifts, Cheese, Chocolates and Cookies
Recommended Dishes
Refer to website for complete list.
---
Trails:
Blog Entries: