Indiana Culinary Trails
Tippecanoe Place AND Studebaker Grill & Brewing Co.
Hours of Operation
Mondays: CLOSED Tuesdays: 11:30am - 2pm Wednesdays: 11:30am - 2pm Thursdays: 11:30am - 2pm Fridays: 11:30am - 2pm Saturdays: 11:30am - 2pm Sundays: Brunch 10-2 Meals Served: Lunch, Dinner and Brunch on Sunday
General Dining
Built by Clem Studebaker from 1886 - 1889, the Tippecanoe Place mansion has a rich and colorful history. Today, the restaurant indulges clientele in grand cuisine and noble wine - all within an atmosphere of unparalleled ambiance at the heart of the South Bend business and catering scene. Learn more of the Studebaker mansion's fascinating history from 1884 - present including its construction, historical occupants, and restaurant.
Also enjoy the second level/bar area Studebaker Grill & Brewing Company.
Credit Cards: All major cards accepted
Dining Classification: Casual and Family Dining
Cost: Lunch $9-$16 Entrees under $20-$32
Menu Style: American
Alcohol Served: Wine, Champagne, Cocktails, Liquor and Beer
Separate Bar Area: N/A
Largest Group Served: 80
Meeting Room Capacity: 30
Discounts: N/A
Entertainment: Murder Mysteries and Christmas/Holiday Events
Local / Organic: Use seasonal local farmers
Diet Specific:Vegan and Vegetarian
Exterior
Parking: City Street Parking Available Visible Signage: All visible From Road Handicapped Accessible:yes
Interior
Seating: Reservations accepted Hostess on Duty: Yes Gift Shop / Products for Sale:N/A Smoking: No Bathrooms:
Recommended Dishes
Dinner Appetizers
Take the time to relax and enjoy Tippecanoe Place as it was intended. View a list of the marvelous appetizers including French onion soup, dinner salads, soup of the day, and tomatoes with fresh mozzarella.
Dinner
Come enjoy the house specialty roasted prime rib, hand carved steaks and seafood creations along with Tippecanoe's traditional and featured entrees.
Sunday Brunch
Indulge in even more culinary delights during their Sunday brunch. See why it's a Michiana favorite on Sundays from 10:00am - 2:00pm and choose from a variety of fresh fruit, salads, and custom omelets and waffles.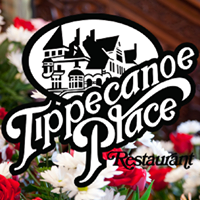 Restaurant Information:
Phone: 574-234-9077
Address:
620 West Washington Street
South Bend, IN 46601
---
The Restaurant is part of the following trails:
---