Indiana Culinary Trails
Wheel House Donuts
Custom made donuts and sandwich shop. Former 1900's home converted to quaint industrial chic retail space.
Hours of Operation
Monday - Saturday 6:30 - 6pm
Sunday 9 - 2 pm
General Dining
Credit Cards: All major credit cards accepted Meals Served: Donuts and Sandwiches
Dining Classification: American
Cost: $
Menu Style: Donut and Sandwich Shop
Alcohol Served: NO
Separate Bar Area: N/A
Largest Group Served: 50
Meeting Room Capacity: 10
Discounts: Teacher discount
Entertainment:
Local / Organic:
Diet Specific: Gluten Free Brooke's Brownies
Exterior
Parking: On Street Parking
Interior
Seating: inside seating available
Hostess on Duty: NO
Gift Shop / Products for Sale:
Recommended Dishes
Design your own donut, chocolate with peanut butter drizzle, strawberry with fruity pebbles, vanilla oreo, donuts fresh daily.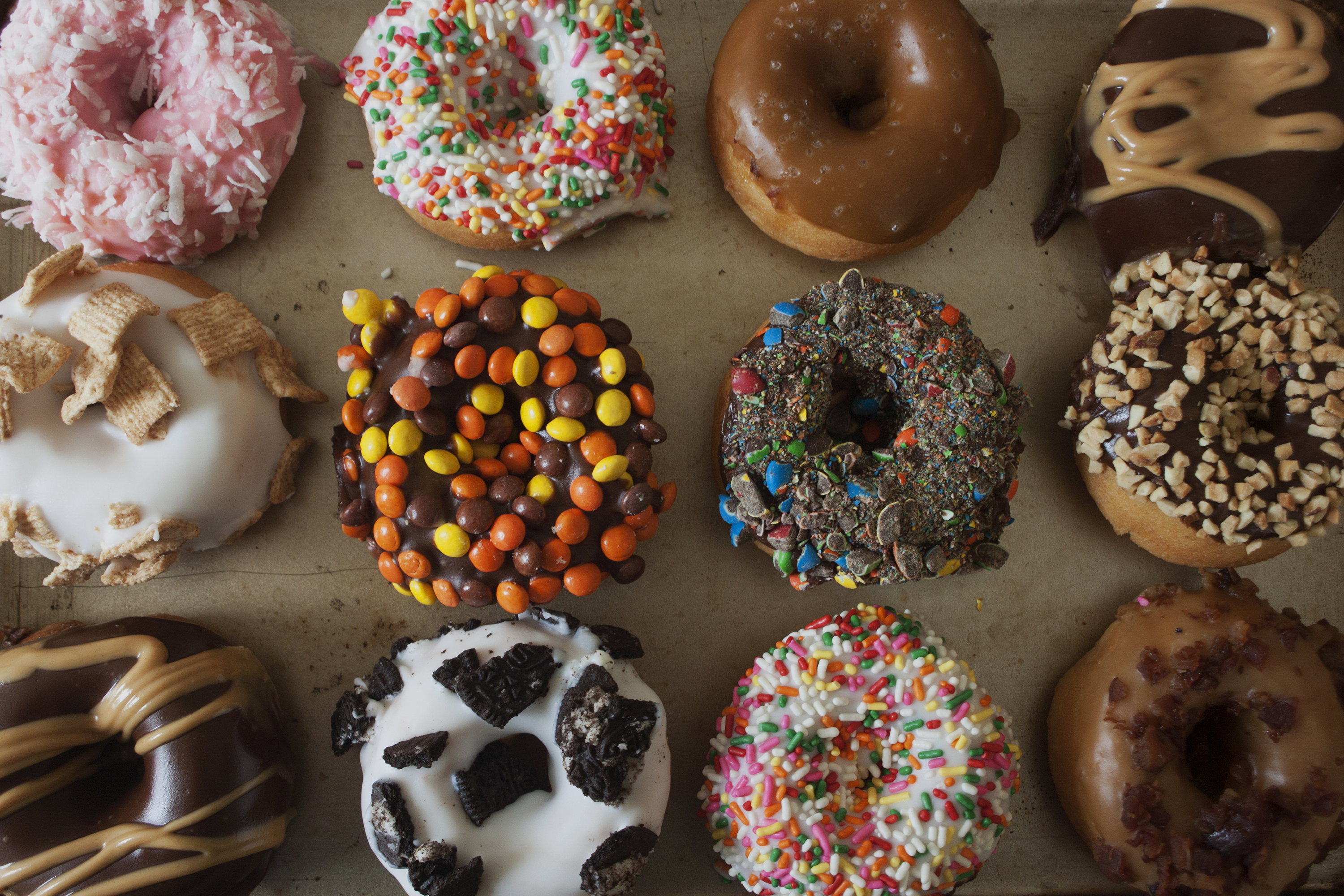 Restaurant Information:
Phone: 765.731.1111
Address:
111 East York, Rockville, IN 47872
Rockville, IN 47872
---
The Restaurant is part of the following trails:
---