Indiana Culinary Trails
Chocolate Bliss
A chocolate shop should be a happy and somewhat magical place. Nestled in Jasper, Indianas downtown square, Chocolate Bliss is a fun shop filled with traditional favorites like rich buttery caramels and new favorites like chocolate covered blueberries. Chocolate Bliss mixes the nostalgia of an old-time candy store with modern flair.
Hours of Operation
Monday - Friday 10AM - 5:30PM
Saturday 10 AM - 3PM
Extended Hours available during special events
General Dining
Credit Cards: All Major Credit Cards Accepted
Meals Served: Chocolate and Custom Orders
Dining Classification: N/A
Cost: depending on items sold
Menu Style: All Chocolates
Discounts: Seasonal or Holiday
Local / Organic: Tell City Pretzels dipped in chocolate
Diet Specific: Sugar Free Candy
Exterior
Parking: Private Lot in Back (off Square)
Interior
Seating: Back Patio Only
Gift Shop / Products for Sale: YES
Kitchen Essentials, Oils & Vinegards, Specialty Food, 36 Kinds of Coffee, Gift Baskets, Corporate Moldings available & Customer Orders
Recommended Dishes
All chocolate handcrafted chocolates
Knife skills class available, Oil & Vinegar Tastings, and other classes available too.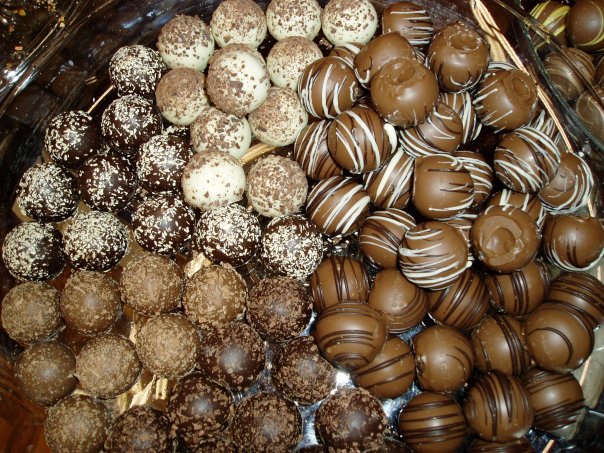 Restaurant Information:
Phone: 812-482-1617
Address:
110 East. 5th Street
Jasper, IN 47546
---
The Restaurant is part of the following trails:
---