Indiana Culinary Trails
The English Rose Cafe and Tea Room
You are cordially invited to come dine with us in one of the finest examples of Queen Anne Victorian architecture throughout the Hoosier State. Constructions of the English Rose Cafe & Tea Room began as early as 1900 and was finally completed in 1903 by architect James E Bruff. John M. Leach purchased this parcel of land at the corner of Jefferson and Webster where he had this home built for his new bride, Emma Dean, as a wedding gift.
Reservation recommended due to limited seating.
Please call (765) 450-4934




Hours of Operation
THE ENGLISH ROSE CAFE AND TEA ROOM IS PROUDLY LISTED AS AN OFFICIAL HISTORICAL SITE OF KOKOMO, INDIANA. OUR HOURS OF OPERATION ARE WEDNESDAY THROUGH SUNDAY 11AM TO 3PM.
General Dining
Credit Cards: All Major Credit Cards Accepted
Meals Served: Lunch and Tea
Dining Classification: Family
Cost: $$
Menu Style: Tea Room
Largest Group Served: Parties available, please call for more information.
Exterior
Parking: Parking lot on side of building
Interior
Seating: Tables and outside gazebo
Hostess on Duty: Reservations required
Gift Shop / Products for Sale: Tea and other gift available for purchase.
Recommended Dishes
The English Rose Cafe & Tea Room resides within a stunning 1900 Queen Ann Victorian located in the heart of Kokomo, Indiana. We offer a full brunch & lunch menu.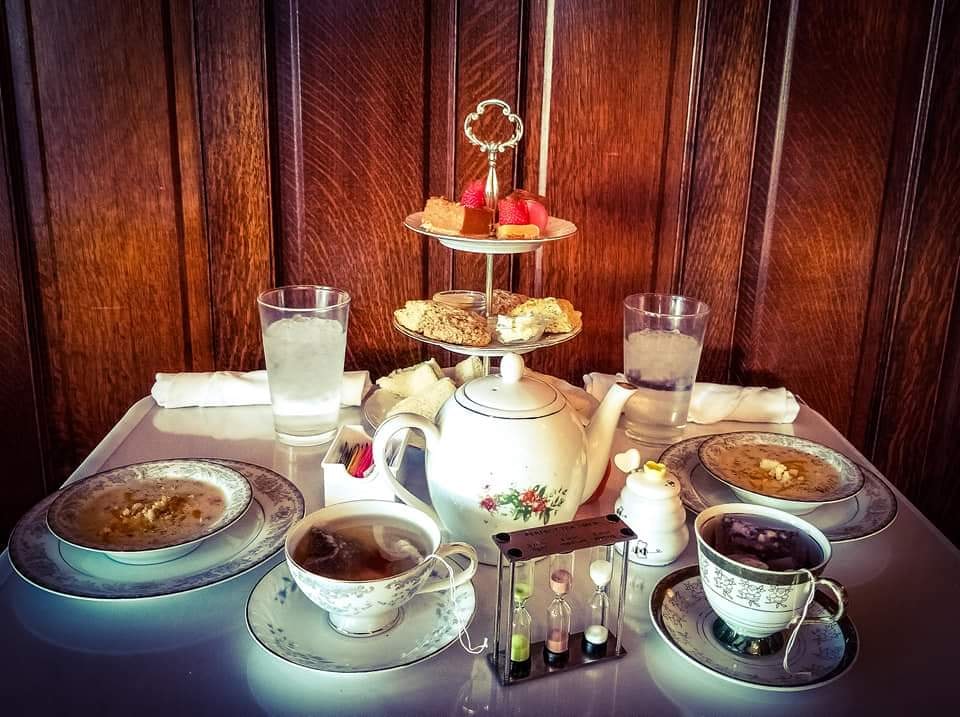 Restaurant Information:
Phone: (765) 450-4934
Address:
502 W Jefferson St,
Kokomo, IN 46901
---
The Restaurant is part of the following trails:
---