Indiana Culinary Trails
Behind The Times


Behind the Times Bakery Opened in 2018 in the historic Van Bakery Building. All their baked goods are made from scracth in their own kitchen. Their incredible baristas are well trained in all things coffee.
Hours of Operation
Tuesday - Friday 5AM- 12PM
Saturday 6AM - 11 AM
General Dining
Credit Cards: Visa/Mastercard
Meals Served: Breakfast
Dining Classification: Casual
Cost: $$
Menu Style: Coffee House
Daily Specials
Exterior
Parking: On the Street Parking
Visible Signage: From Road / Sign on Building
Interior
Seating: Tables and Booth
Hostess on Duty: NO
Recommended Dishes
Biscuits and gravy, French Toast, pancakes, Hangover Hash, Reba and danishes.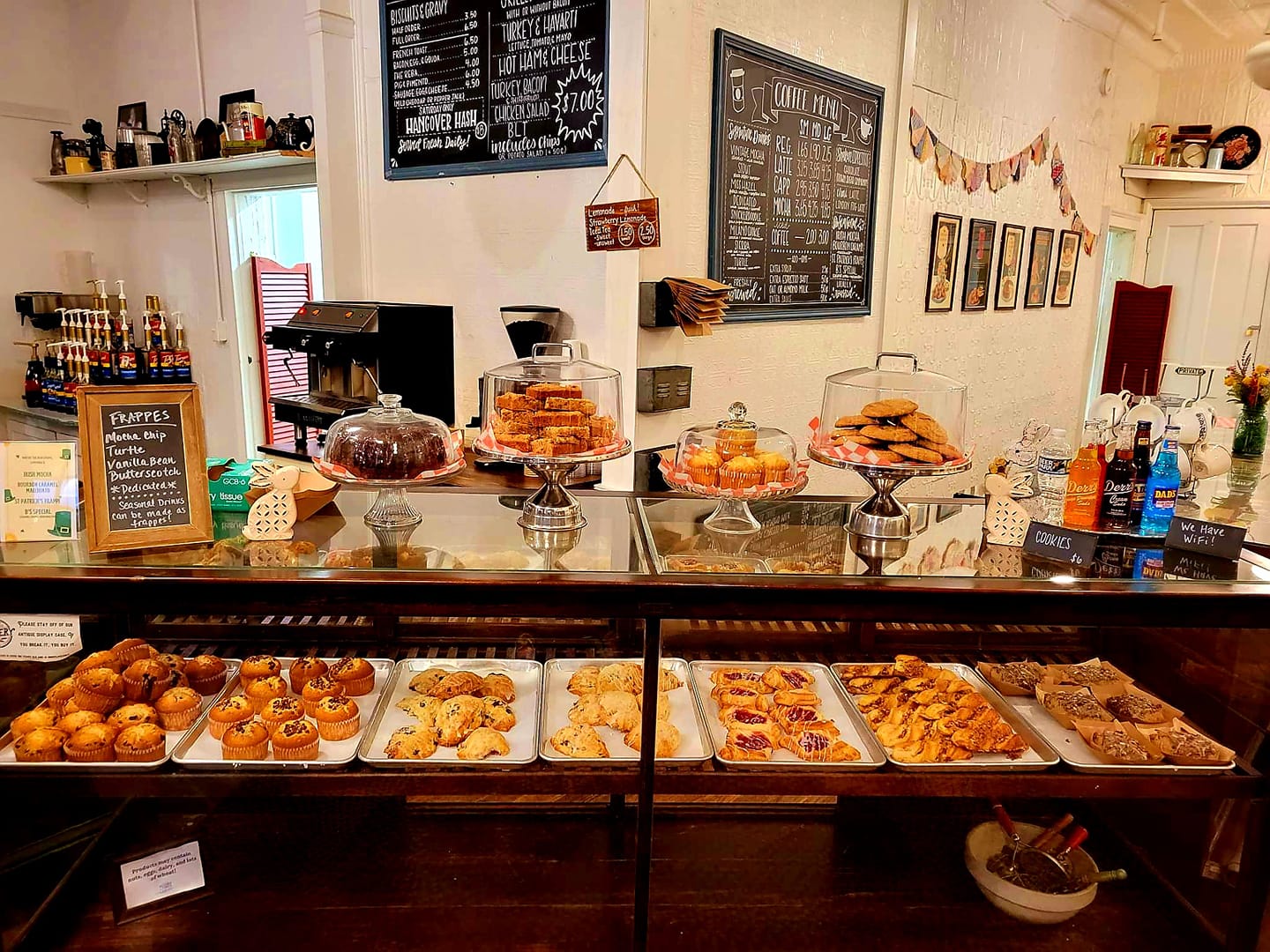 Restaurant Information:
Phone: 812-772-2095
Address:
411 Main Street
Tell City, IN 47586
---
The Restaurant is part of the following trails:
---