Indiana Culinary Trails
Cammack Station
Cammack Station is a place where friends gather, people smile, and the nostalgic presence is a welcome break from today's chain restaurants. Our quaint brick building resides on the corner of Old Mill Street and West Jackson Street just west of Muncie. The historic building was built in 1931 and was formerly the home to multiple groceries and fueling stations, most recently Pete's Grocery. Owner, Dick Howe, purchased the building and converted it to the restaurant in 2007. A second renovation and expansion occurred in 2009 to accommodate additional seating, kitchen space, and storage. Much of the building's history is preserved and represented in various antiques and pictures on the walls.
At Cammack Station, you can enjoy eating inside surrounded by historic memorabilia and oldies music. If the weather is nice, you might choose to enjoy your treat on our peaceful brick patio. Either way, we're confident you'll enjoy our old-fashioned sandwiches, one of a kind burgers, homemade salads, creamy ice cream, and our famous milkshakes and sundaes. Enjoy it fresh because our food is made to order!
Hours of Operation
Open Wednesday through Sunday from 11am to 8pm [November 2022 – April 2023]
Thanksgiving Closed: Wednesday the 23rd and Thursday the 24th. Will reopen on Friday the 25th.
Christmas and New Years Closed: Saturday Dec. 24th until Tuesday Jan. 3rd. Will reopen on Wed Jan. 4th.
General Dining
Credit Cards: All Major Credit Cards Accepted
Meals Served: Lunch and Dinner, Snacks, Ice Cream
Dining Classification: Diner
Cost: $$
Menu Style: American
Largest Group Served: Meeting Room Capacity: Discounts: Entertainment: Local / Organic: Diet Specific:
Exterior
Parking: Large Parking Lot / Handle Buses Visible Signage: From Road / Sign on Building / From Highway Handicapped Accessible:
Interior
Seating: Hostess on Duty: Gift Shop / Products for Sale: Smoking: Bathrooms:
Recommended Dishes
Cammack Station is proud to partner with Sundae's Homemade Ice Cream, another family owned business in Indiana. They carry 24 of the very best tasting hand dipped ice cream flavors. At Sundae's they hand make all of their ice cream and only use the very best ingredients.
Lunch and Dinner Recommendations
TACO SALAD - Your choice of beef or chicken on a bed of lettuce with cheese, salsa, sour cream, beans, tomatoes, & tortilla chips
GRILLED CHICKEN SALAD - Grilled or breaded white meat on lettuce, red cabbage, carrots, tomatoes, cucumbers, cheese & egg. Add BBQ or buffalo sauce if desired.
BREADED OR GRILLED TENDERLOIN - Their famous hand breaded white meat pork tenderloin. If you like it spicy, ask for the hot & spicy breaded tenderloin.
PULLED PORK SANDWICH - Homemade, BBQ pulled pork, slow roasted and drizzled with BBQ sauce.
PHILLY CHEESE STEAK - Beef or Chicken, sauteed peppers & onions, with creamy provolone.
CAMPFIRE BURGER It is Cammack Station's most popular burger with homemade sauce, bacon, cheddar, & sauteed onions.

Tiger Burger - Two 1/3lb patties with cheese, lettuce, tomato, pickles & special sauce.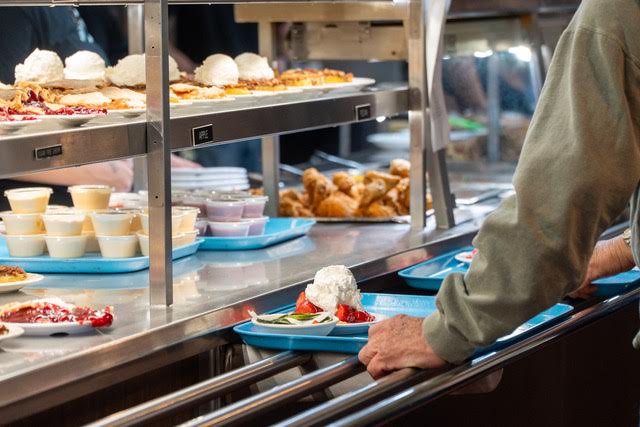 Restaurant Information:
Phone:
Address:
9200 W Jackson Street
Muncie, IN 47304
---
The Restaurant is part of the following trails:
---