Indiana Culinary Trails
Main Street Roasters
A PLACE FOR EVERYONE.
Our desire is to create an environment where everyone feels at home when they walk through our doors. Over the years, we've intentionally created an environment where all ages are expected to visit and find a comfortable and safe space. At Main Street, you will find community and a sense of belonging, and most importantly, We hope you feel the love of Jesus when you walk through our doors.


Hours of Operation
MONDAY - FRIDAY 6:30 AM - 9:00 PM

SATURDAY 8:00 AM - 8:00 PM

SUNDAY CLOSED
General Dining
Credit Cards: All Major Cards Accepted
Meals Served: Breakfast, Lunch and Dinner
Dining Classification: Coffee House/Cafe/Bakery
Cost: $$ Menu Style: American
Largest Group Served: 20
Discounts:
Main Street Perks Rewards:
Are you a frequent visitor at Main Street? Do you stop by for coffee or lunch? You've probably already enrolled in our Main Street Perks rewards, where you earn points on every visit. This can be linked with your phone number, email, or even through association with your credit card. If you aren't sure, we can always look up your account as well. To check points balance - visit the link here.
Local / Organic: They exclusively roast using only 100% Arabica Beans. The small batch roasts and attention to detail set them apart from the big box supermarkets using Robusta coffees, or a combination of Robusta and Arabica.
Exterior
Parking: Parking on Street
Visible Signage: From Road / Sign on Building
Handicapped Accessible:
We offer ADA compliant restrooms on our main floor. Family ADA restroom also available. Access to Main Street is available from a ground level on our south door entrance. While we have seating on loft level, we also offer seating on main floors that do not require steps.
Interior
Seating: Tables and Booths
Hostess on Duty: No
Gift Shop / Products for Sale: Gift items and whole bean coffee
Recommended Dishes
Full service coffee shop and cafe. Handcrafted bakery items made in small batches for extra quality taste. Try their handcrafted soups, salads and sandwiches made in-house daily.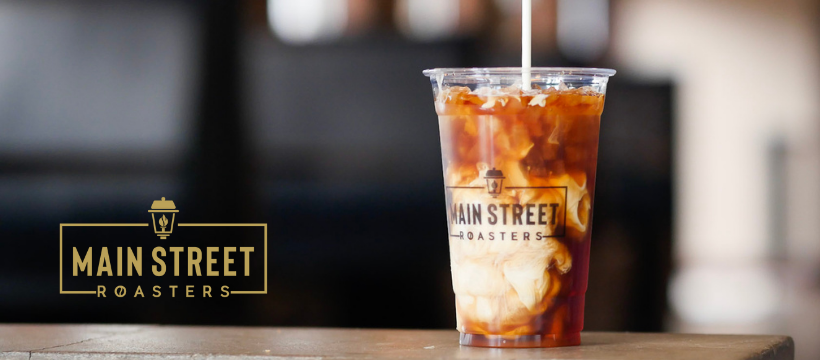 Restaurant Information:
Phone: (574) 773-5333
Address:
105 N Main Street
Nappanee, IN 46550
---
The Restaurant is part of the following trails:
---