Indiana Culinary Trails
Southside Soda Shop
Built in the early 1900s the building was initially opened as a grocery store in 1910. In the 1940s the original Bastian Blessings soda fountain was installed where it still remains, serving sodas, shakes, malts, and floats. The installation of the soda fountain initiated the transformation from grocery store, bus stop and post office to a soda shop.
In 1985 restoration began and the South Side Soda Shop was re-opened in January of 1986. Eight years later the dining car was added to the existing building to provide additional seating as well as another look at fifties-style dining. The South Side Soda Shop continues the tradition of a fifties diner, offering home cooked recipes with a friendly face.
Since re-opening in 1986 Nick and Charity Boyd have been running the South Side Soda Shop along with their family. The Boyds have created a legacy; the South Side Soda Shop's chili has been voted Michiana's best chili seven times; the Lemon Meringue pie won the Indiana Pie Quest Contest; the South Side Soda Shop has been featured in Gourmet Magazine and numerous regional publications, as well as the film, Lonesome Jim, directed by film star Steve Buscemi. The Soda Shop was featured in the premiere season of Food Network's "Diners, Drive-Ins, and Dives" with host Guy Fieri.
Hours of Operation
Monday and Tuesday CLOSED
Wednesday 11:00 AM - 2:30 PM
Thursday and Friday 11:00 AM - 8:00 PM
Saturday 11:00 AM - 3:00 PM
Sunday CLOSED
General Dining
Credit Cards: All Major Cards Accepted
Meals Served: Lunch and Dinner
Dining Classification: American Diner
Cost: $$
Menu Style: Classic American Diner
Exterior
Parking: Parking on Street
Visible Signage: From Road / Sign on Building
Interior
Seating: Booths and Tables
Hostess on Duty: Sometimes
Gift Shop / Products for Sale: Handcrafted Pies - Call to order
Recommended Dishes
Award-winning chili, hand-cut spiral fries, burgers, variety of philly cheesesteaks and so many delicious sandwiches/soups. Try a famous green river, smoosh-in, ice-cream sundae or a delicious piece of handcrafted pie.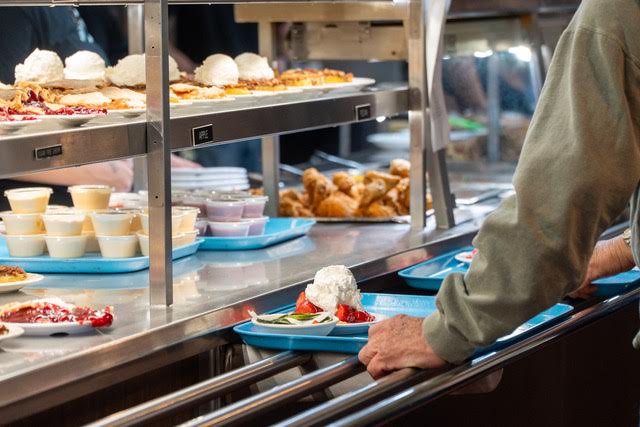 Restaurant Information:
Phone: 574-534-3790
Address:
1122 S Main St
Goshen, IN 46526
---
The Restaurant is part of the following trails:
---