Indiana Culinary Trails
Stop 1: Between The Buns Burger Trail™ Trail
Grains & Grill
Hours of Operation
Formerly a John Deere Dealership turned restaurant. Handcrafted by much of the family owning restaurant.
Hours of Operation
Mon - Thurs: 5:30pm - 9pm
Fri and Sat: 4pm-9pm Sunday: Closed
General Dining
Credit Cards: Most major credit cards accepted
Meals Served: Diner
Dining Classification: Family
Cost: $$ Dinners are $18 & up
Menu Style: American, Steak, and Seafood
Alcohol Served: Beer and Wine
Separate Bar Area: Yes
Largest Group Served: N/A Meeting Room Capacity: N/A Discounts: No Entertainment: Wine Tasting Local / Organic: N/A Diet Specific: N/A
Exterior
Parking: Large Parking Lot
Visible Signage: Signage visible from Road
Handicapped Accessible: YES
Interior
Seating: N/A Hostess on Duty: Yes Gift Shop / Products for Sale: T-shirts available for purchase Smoking: NO Bathrooms: Adequate amount
Recommended Dishes
An upscale experience at an affordable price! Appetizers include Bavarian pretzel sticks with fondue, loaded fries and chicken sliders. Enjoy delicious steaks, house cut Indiana pork tenderloin, cajun shrimp macaroni & cheese, blackened fish tacos, or chargrilled hamburgers while relaxing in the comfortable, laid back atmosphere.
Try the smothered pork tenderloin and the delicious burgers. Don't forget to try their beer! So many to choose from on their menu.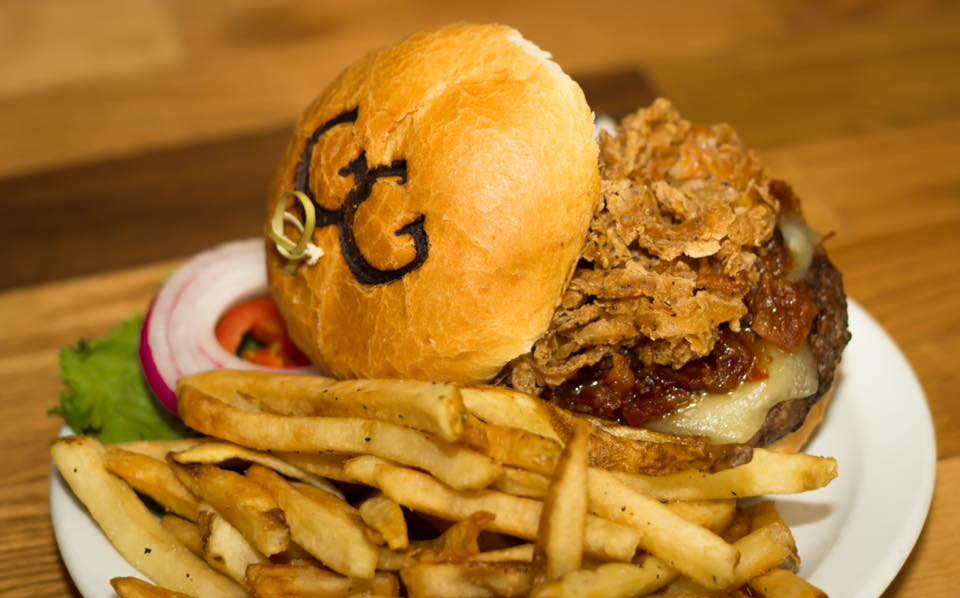 Restaurant Information:
Phone: (765) 380-0137
Address:
407 W. Washington Street
Fairmount, IN 46928
---
The Restaurant is part of the following trails:
---