Indiana Culinary Trails
Stop 53: Between The Buns Burger Trail™ Trail
Turkey Run Gas & Grill
Turkey Run Gas & Grill- Is Fuel Station with farm to table cafe inside serving many different food items. Stop here on your way to canoeing or camping!
Hours of Operation
7:00 am to 9:00pm Winter Hours Vary
General Dining
Credit Cards: Visa, Amex, Discover
Meals Served: Breakfast and Lunch
Dining Classification: Casual and Family
Cost: $ Sandwiches under $9
Menu Style: Sandwich Shop
Alcohol Served:NO
Separate Bar Area:No
Largest Group Served: NO
Meeting Room Capacity: No
Discounts: Daily Specials Entertainment: No Local / Organic: Yes Local Products McCurdy Cattle Farm Meat to Fresh Garden Vegetables.
Diet Specific: Vegetarian
Exterior
Parking: Large Parking Lot / Handle Buses Yes Large Parking Lot
Visible Signage: From Road / Sign on Building / From Highway Visible from Road!
Handicapped Accessible: YES
Interior
Seating: Tables and Booths available
Hostess on Duty: No Gift Shop / Products for Sale: Yes Groceries to camping products Smoking: No Bathrooms: Yes
Recommended Dishes
All Beef is 100% No Hormones and No Antibiotic. Beef from McCurdy Farms. The use cheese for all sandwiches from Kenny's Farmhouse Cheese from Kentucky.
Pork Tenderloin Sandwich is made fresh to order. Hand pounded and breaded. made from Pork Indiana Grown from Vigo County.
Sandwiches are the most popular items on menu. However, be sure to try their appetizers too. The Fried Pickles are hand-breaded and fried to perfection!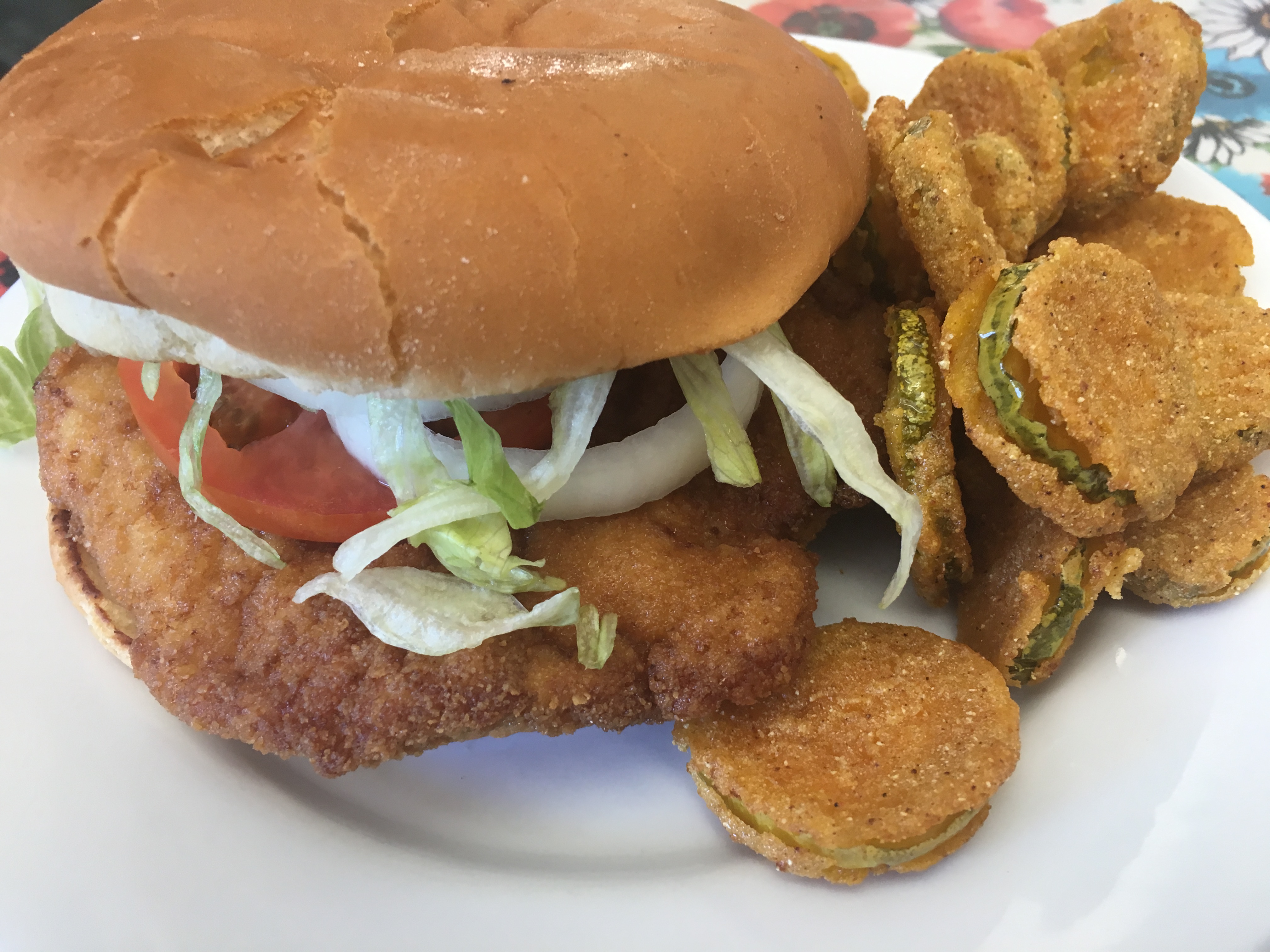 Restaurant Information:
Phone: 765.597.2483
Address:
7711 N. Warriors Road
Marshall, IN 47859
---
The Restaurant is part of the following trails:
---