Indiana Culinary Trails
Stop 1: Between The Buns Burger Trail™ Trail
33 Brick Street
Hours of Operation
Kitchen Hours
Sunday: 11:00 am - 8:00 pm
Monday: 3:00 pm - 9:00
Tuesday-Thursday: 11:00am - 9:00pm
Friday and Saturday: 11:00am - 10:30pm
General Dining
Credit Cards: Accepting Visa, MasterCard, American Express, and Discover.
Meals Served: Lunch and Dinner
Dining Classification: Family and Casual Dining
Cost:$
Menu Style: American, Bar & Grill
Alcohol Served: Yes
Separate Bar Area: Yes
Largest Group Served: Book Private Room or Outdoor Patio for your special events! Call 812-936-3370 today!!!
Discounts: NO
Entertainment: Periodically will host live entertainment.
Local / Organic: n/a
Diet Specific: n/a
Exterior
Parking: Large Parking Lot / Handle Buses Visible Signage: From Road / Sign on Building / From Highway Handicapped Accessible:
Interior
Seating: Inside and outside seating available
Hostess on Duty: YES
Recommended Dishes
33 Brick Street is a restaurant with great food and an extensive sports memorabilia collection, including many of French Lick's own, Larry Bird's items.
Burgers Recommendation
Red Devil Burger - If you're in the mood for hot and spicy try our 8oz. burger topped with jalapeno peppers, pepper jack cheese and bacon.
Rookie - A 1/4lb. version of The Legend for those not brave enough to face the original.
Southwest - The 1/2lb. burger is a masterpiece. Served with bbq sauce, crispy smoked bacon, cheddar cheese and topped off with crispy onion rings.
Seafood Recommendation -
Salmon Blackened or Seared- Sock Eye Salmon cooked to perfection, blackened will be darker and crispy on the outside, but juicy on the inside.
Boston Fish and Chips - American-style white fish served with fries and slaw.
Brickstreet Shrimp - Eight large and plump shrimp sauteed with tomatoes and basil.
Parmesan Encrusted Tilapia - A mild, white filet of Tilapia with a light lemon seasoning and our special parmesan crusted topping.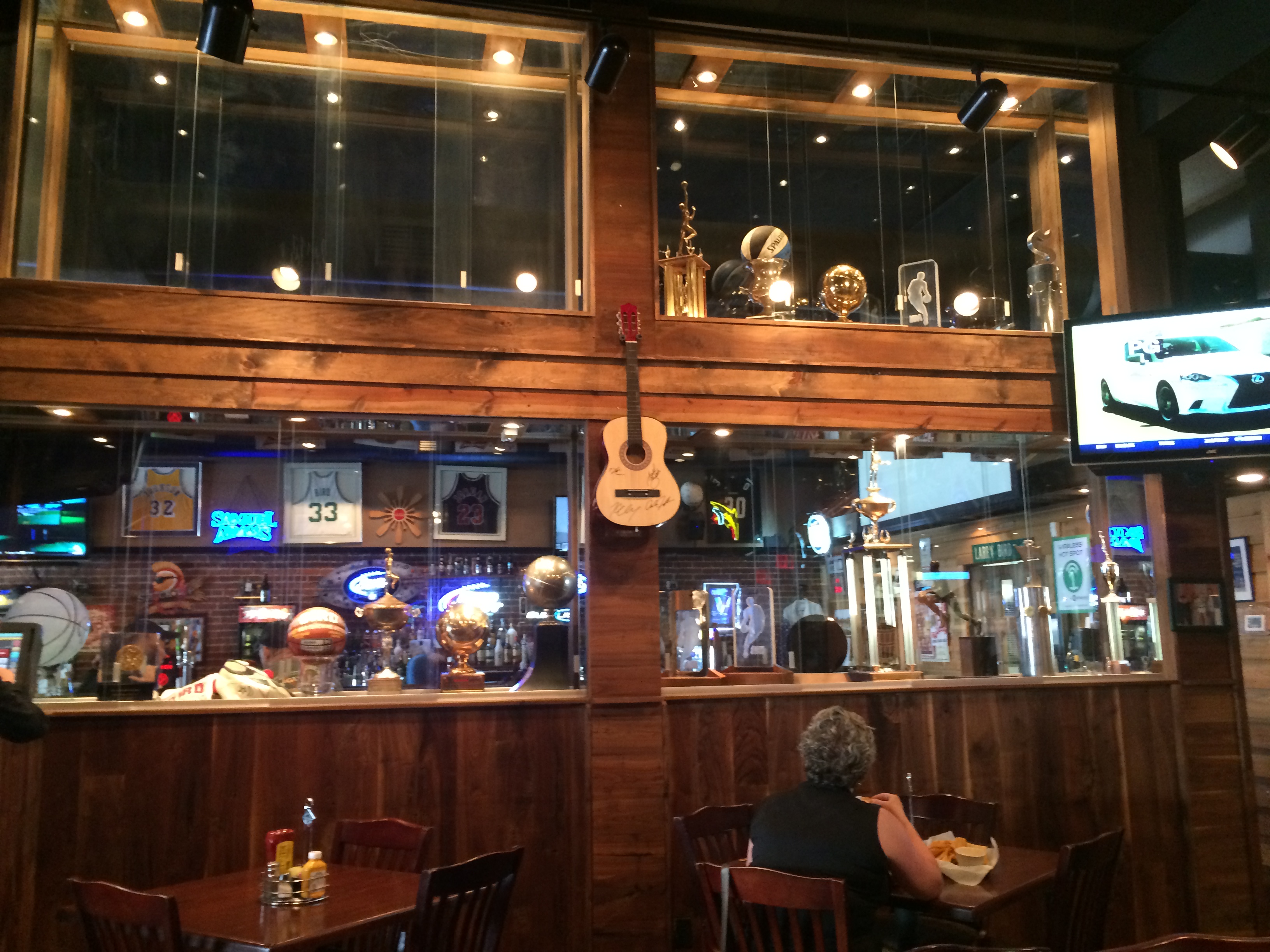 Restaurant Information:
Phone: 812-936-3370
Address:
480 S Maple St
French Lick, IN 47432
---
The Restaurant is part of the following trails:
---