Indiana Culinary Trails
Stop 6: Between The Buns Burger Trail™ Trail
Glass Capital Grill
A family friendly full service restaurant located in Dunkirk Indiana featuring smoked meats, amazing mouth watering sides and other classic American eats.
Hours of Operation
Monday - Wednesday 7:00 AM - 2:00 PM
Thursday: 7:00 AM - 2:00 PM AND 5:00 PM - 9:00 PM
Friday: 7:00 AM - 2:00 PM AND 5:00 PM - 11:00 PM
Saturday: 7:00 AM - 2:00 PM AND 5:00 PM - 11:00 PM
Sunday: CLOSED
General Dining
Credit Cards: YES
Meals Served: Breakfast, Lunch and Dinner
Dining Classification: Casual, Family
Cost: $$ - $$$
Menu Style: American, Pub, BBQ
Alcohol Served: YES
Separate Bar Area: YES
Discounts: Specials Available
Entertainment: Live Entertainment in Outside Venue. Check Facebook for scheduled entertainment.
Exterior
Parking: On Street Parking and across the street
Visible Signage: From Road
Interior
Seating: Inside Tables and Booths, outside dining available
Recommended Dishes
Burgers, Indiana Pork Tenderloin, Smoked Meats, Chicken Sandwich. Try the luscious sauce handcrafted in-house specialty sauce. Uses local meats from area and hand-cut in-house.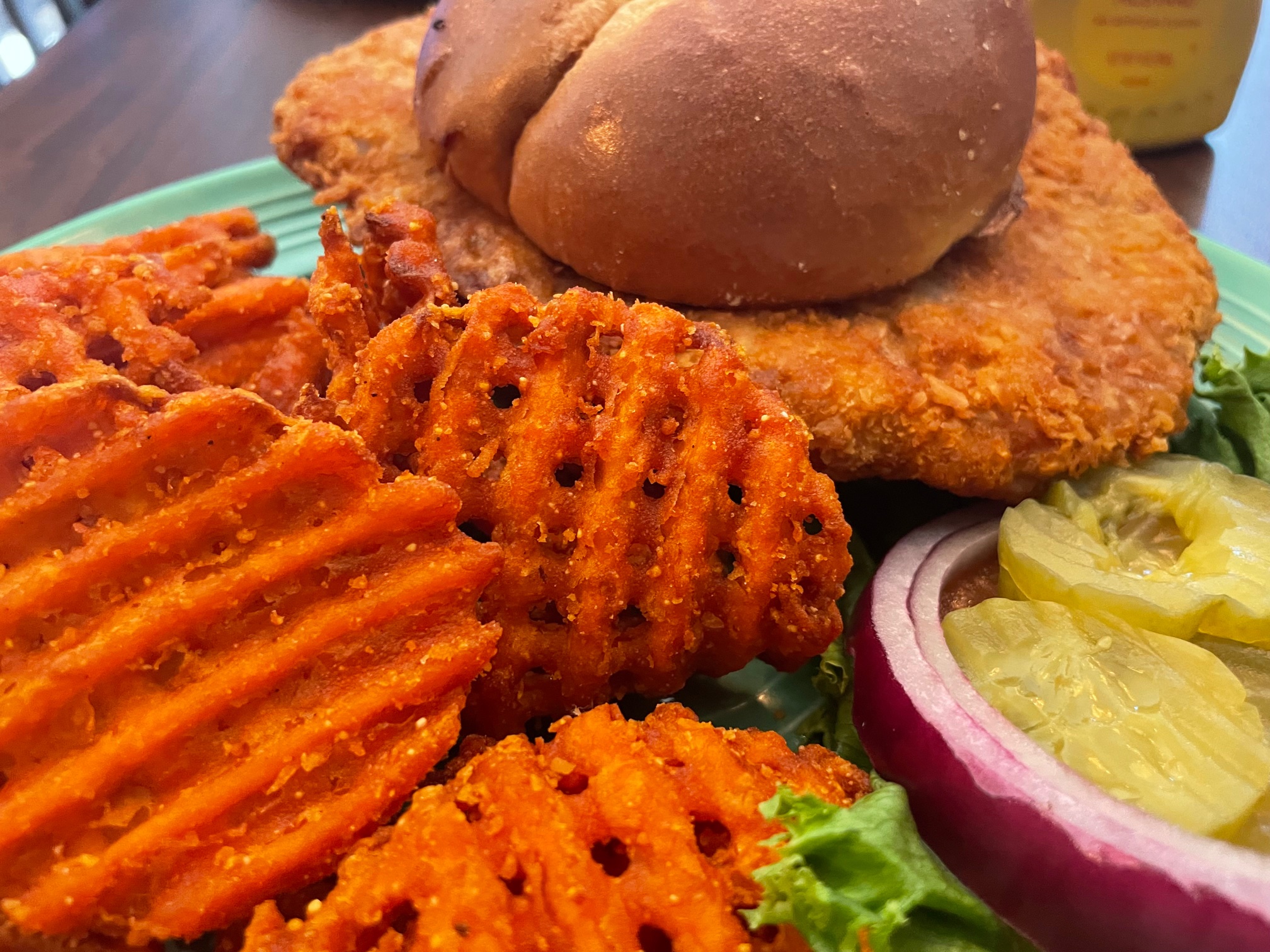 Restaurant Information:
Phone: (765) 768-2006
Address:
126 E Commerce St
Dunkirk, IN 47336
---
The Restaurant is part of the following trails:
---