Indiana Culinary Trails
Stop 54: Between The Buns Burger Trail™ Trail
Lumberjacks Bar & Grill
Hours of Operation
Monday
12:00 AM - 2:00 AM
11:00 AM - 2:00 AM
Tuesday
12:00 AM - 2:00 AM
11:00 AM - 2:00 AM
Wednesday
12:00 AM - 2:00 AM
11:00 AM - 11:59 PM
Thursday
11:00 AM - 2:00 AM
Friday
12:00 AM - 2:00 AM
11:00 AM - 3:00 AM
Saturday
12:00 AM - 3:00 AM
11:00 AM - 3:00 AM
Sunday
12:00 AM - 3:00 AM
11:00 AM - 3:00 AM
General Dining
Credit Cards: Visa, Mastercard, Cash
Meals Served: Lunch, Dinner, Late night
Dining Classification: Tavern
Cost: $$
Menu Style: American/Pub f
Alcohol Served: Beer/Liquor
Separate Bar Area: 21 and over only!
Largest Group Served: Can serve groups if notified beforehand
Discounts: Daily Specials
Entertainment: Check Facebook for the most up to date live entertainment
Exterior
Parking: Large Parking Lot and can handle motorcycle groups.
Interior
Seating: Inside bar seating. Some outside seating available.
Smoking: This is a smoking establishment
Recommended Dishes
The quaint tavern is known for their delicious Lumberjack burgers, taters and hand-breaded tenderloin. 21 and over only!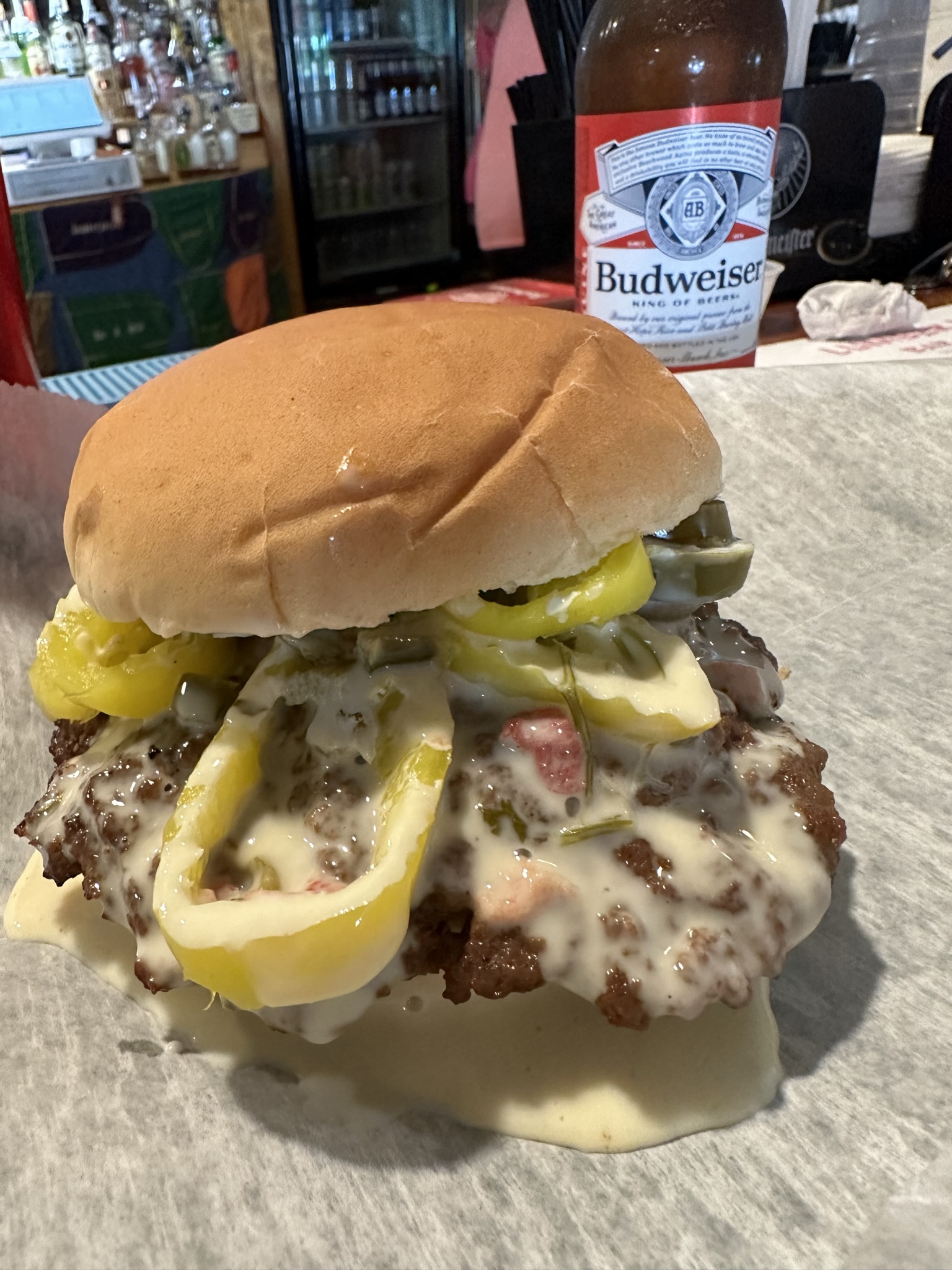 Restaurant Information:
Phone: (812) 458-6400
Address:
5530 E US Highway 50
Butlerville, IN 47223
---
The Restaurant is part of the following trails:
---