Indiana Culinary Trails
Stop 12: Soup, Salad, & Sandwich Trail Trail
Kimmel House
Guests can enjoy a gentle swing on the front porch, a leisurely stroll through the garden, or a laid back afternoon in the gazebo. In the cooler months, cozy up to the fireplace with a good book and hot cocoa combinations. In-house restaurant and coffee bar is open to the public. Minutes from first class dining and entertainment. World famous Shipshewana Flea Market, Lake Wawasee, Pokagon State Park, and Chain O' Lakes State Park are just a short drive away.
Eligible for listing on the National Register of Historic Homes, this stately 1876 solid brick Italianate is ideal for a romantic get-away, personal solitude, or extended stay corporate guests. Relax on the porch swing or stroll the gardens and grounds. Each of the 4 elegantly appointed rooms have television, bathrobes, and antique bureaus. The Master Suite accommodates four guests. A full, hot breakfast is served daily.
Hours of Operation
Spring and Summer Restaurant Hours
Wednesday to Saturday 9 am to 3 pm
Call for reservations 260-635-2193
General Dining
Credit Cards: All Major Credit Cards Accepted
Meals Served:
Spring and Summer Restaurant Hours April 15, 2020 Open to the Public
Wednesday to Saturday 9 am to 3 pm
Dining Classification: Tea Room serving classics and desserts
Cost:$$
Menu Style: Alcohol Served: Separate Bar Area:
Largest Group Served:Private Party & Event Reservations Only For groups of 10 or more
Meeting Room Capacity:Private Party & Event Reservations Only For groups of 10 or more
Discounts: N/A
Entertainment: N/A
Local / Organic: Uses local products when available
Diet Specific: N/A
Exterior
Parking: Parking lot on side
Visible Signage: Signs visible from road
Interior
Seating: Tables
Hostess on Duty: Call for reservations to ensure place.
Gift Shop / Products for Sale: Yes
Recommended Dishes
DINING.
The first floor of our historic home houses our seasonal Tea Room and Cafe. Enjoy fresh, homemade bistro specialties in one of our two dining rooms, or in the warmer months, dine al fresco on the screened porch. Seating is limited and reservations are always recommended, espcially for parties larger than 6. Enjoy a full, 3 course B&B style breakfast with reservations.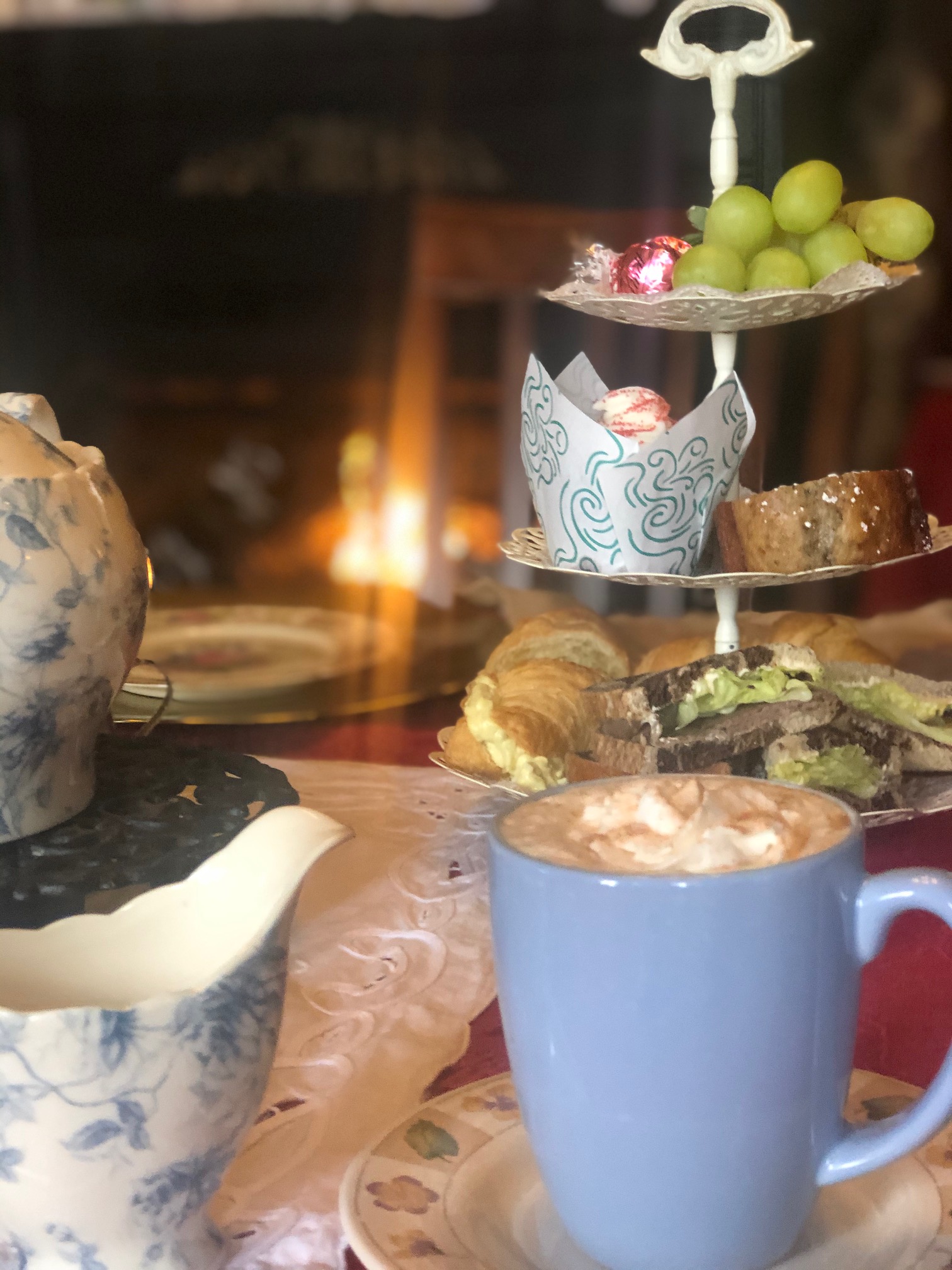 Restaurant Information:
Phone: 260-635-2193
Address:
1397 N US Highway 33
Kimmell, IN 46760
---
The Restaurant is part of the following trails:
---