Indiana Culinary Trails
Stop 32: Sweet Temptations Trail™ Trail
Lowery's Candies
One of a kind Candy Shop establish in 1941. Making the most delicious chocolates for 77 years using family recipes.
Hours of Operation
Hours:
Mon-Fri 9am-5pm
Sat 9am-5pm
General Dining
Credit Cards:YES
Meals Served: Candy Shop
Dining Classification: Candy Shop
Cost:$$
Exterior
Parking: Large Parking Lot and can Handle Buses
Visible Signage: From Road / Sign on Building / From Highway
Interior
Gift Shop / Products for Sale: Handcrafted Chocolate Candy
Recommended Dishes
Hand dipped chocolates and candies. Most popular are their cremes, turtles, caramels, "dark secrets" recipe, and handcrafted toffee!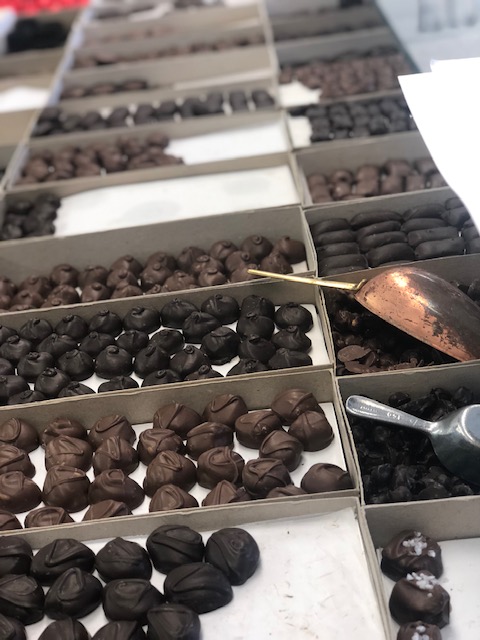 Restaurant Information:
Phone: 800-541-3340
Address:
6255 West Kilgore Avenue
Muncie, IN 47305
---
The Restaurant is part of the following trails:
---