Indiana Culinary Trails
Stop 3: Sweet Temptations Trail™ Trail
Bizy Dips Bakery & Coffee Shop
Bizy Dips Bakery & Coffee Shop is inside the main lobby of The John Jay Center for Learning located at 101 S Meridian Street in Portland, Indiana and offers free WiFi, plenty of tables for work or study, space for meetings, and a quality atmosphere where you can enjoy your favorite espresso, coffee or tea drinks alongside our fan-favorite baked goods!
Hours of Operation
Monday – Friday: 6:30 AM – 2:30 PM
Saturday: 8 AM – 12 PM
General Dining
Credit Cards: YES
Meals Served: Breakfast, Lunch and Coffee Breaks
Dining Classification: American Coffee Shop
Cost:$
Menu Style: Coffee & Bakery Shop
Exterior
Parking: Bizy Dips Bakery and Coffee Shop is located inside the lobby of The John Jay Center For Learning on the corner of East Main St. and Meridian St. right in the heart of downtown Portland, IN.
Visible Signage: From Road
Interior
Seating: Inside and Outside Seating
Recommended Dishes
Lattes, Mochas and other specialty espresso drinks served hot or cold. Try a flight of cold brew lattes to include Blueberry Crumble, White Chocolate Raspberry, Blackberry Cobbler, PB & J, White Pumpkin and many more seasonal flavors.
Also, serving cookies, baked breads, cakes, brownies, pies, muffins, rolls and other gourmet treats and delicious baked goods!
Take a lunch break and try their delicious chicken salad and other sandwiches.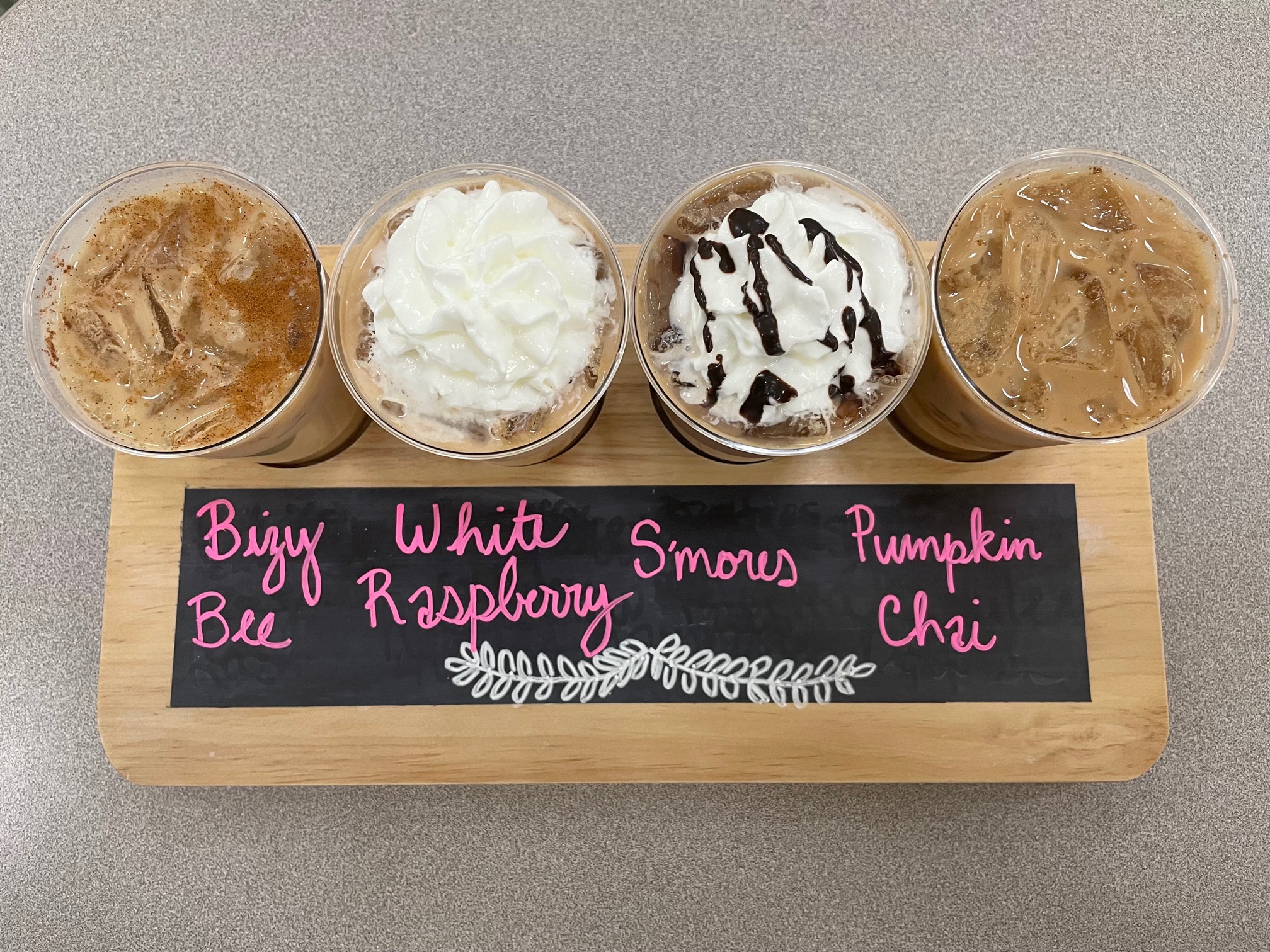 Restaurant Information:
Phone:
Address:
101 S Meridian St,
Portland, IN 47371
---
The Restaurant is part of the following trails:
---