Indiana Culinary Trails
Stop 10: Sweet Temptations Trail™ Trail
Stone Hearth Cafe
Located inside Warm Glow Candle Outlet. Serving tasty sandwiches on fresh baked bread, handcrafted pizza, salads, soups, chef-made desserts, and ice cream bar. Known for their BBQ pork and brisket, with a family BBQ sauce receipe passed down from generations. Stone Hearth Cafe is a made from scratch kitchen, you'll find no frozen foods here!
Hours of Operation
Daily 10 am-6 pm

General Dining
Credit Cards: Major Credit Cards Accepted
Meals Served: Lunch and Early Dinner
Dining Classification: Castual/Family
Cost: $$
Menu Style: American Cafe
Largest Group Served: Serves Large Groups
Exterior
Parking: Large Parking Lot and can handle buses
Visible Signage: From Road with Sign on Building
Interior
Seating: Tables
Hostess on Duty: NO
Gift Shop / Products for Sale: Inside Warm Glow Store
Recommended Dishes
SERVING TASTY SANDWICHES ON FRESH BAKED BREAD, HANDCRAFTED PIZZA, SALADS, SOUPS, CHEF-MADE DESSERTS, AND ICE CREAM BAR. KNOWN FOR THEIR BBQ PORK AND BRISKET, WITH A FAMILY BBQ SAUCE RECEIPE PASSED DOWN FROM GENERATIONS. STONE HEARTH CAFE IS A MADE FROM SCRATCH KITCHEN, YOU'LL FIND NO FROZEN FOODS HERE!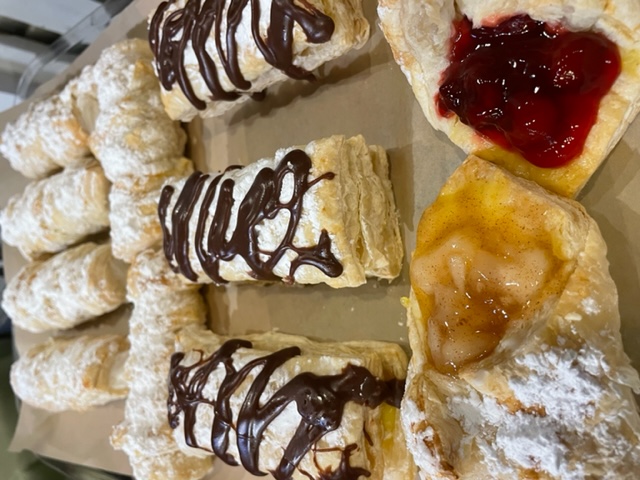 Restaurant Information:
Phone: (765) 855-2233
Address:
2131 N. Centerville Road
Centerville, IN 47330
---
The Restaurant is part of the following trails:
---