Indiana Culinary Trails
Stop 3: Here Fishy Fishy Trail™ Trail
Don Hall's Old Gas House
Comfortable & casual atmosphere for steak & seafood, and a top notch cheeseburger inside a 19th-century gas plant. Unrivaled but approachable, the gas house is unlike any restaurant in Fort Wayne. Settled in a historic riverfront building in the core of our unique downtown, the character of the ambiance matches the top tier experience whether it's a night at the theatre, a weekday lunch, or a casual burger and a beer after work.
Hours of Operation
Monday - Thursday: 11:00am - 10:00pm.

Friday - Saturday: 11:00am - 11:00pm.
Sundays: 11:00am - 9:00pm.
General Dining
Credit Cards: All Major Credit Cards Accepted
Meals Served: Lunch, Dinner, Late Night
Dining Classification: Casual Family
Cost: $$$
Menu Style: American, Steak, Seafood, Bar & Grill
Alcohol Served: Beer, Wine, Liquor
Separate Bar Area: Yes Largest Group Served: 40+
Diet Specific: Gluten Free/Vegan/Vegetarian

Exterior
Parking: Large Parking Lot
Visible Signage: From Road / Sign on Building / From Highway: All
Interior

Seating: Tables, Booths, Outside, Banquet Room
Recommended Dishes
· Filet Mignon
· Delmonico Steak
· Icelandic Cod
· Chicago Burger
· Fried Chicken Sandwich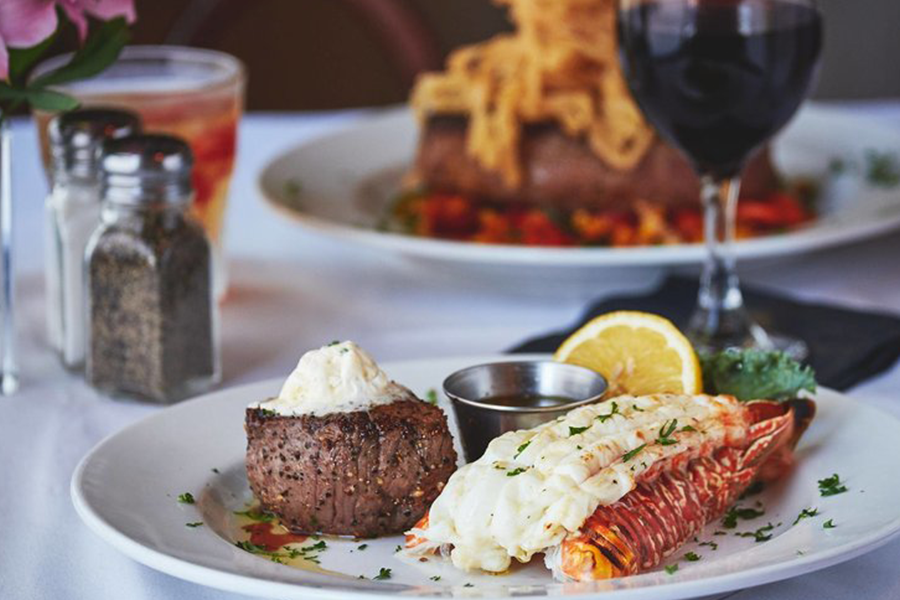 Restaurant Information:
Phone: (260) 426-3411
Address:
305 East Superior Street
Fort Wayne, IN 46802
---
The Restaurant is part of the following trails:
---