Indiana Culinary Trails
Stop 5: Here Fishy Fishy Trail™ Trail
Lumpy's Cafe
Lumpy's Café is a local breakfast, brunch and lunch restaurant. Signature breaded tenderloins and biscuits and gravy. Great menu and atmosphere!
Hours of Operation
Monday - Saturday 6-2PM
General Dining
Credit Cards: All Credit Cards Accepted
Meals Served: Breakfast, Lunch and Dinner
Dining Classification: Casual
Cost: $$
Menu Style: American Diner
Discounts: Entertainment: Local / Organic: Diet Specific:
Exterior
Parking: On Street Parking
Sign on Building
Interior
Seating: Booths and Tables
Recommended Dishes
Known for their delicious "Hoosier" Pork Tenderloin Sandwich available in two sizes: Large and Small. Also, available in grilled sandwich. Pork tenderloin sandwich available all day. Try the delicious variety of fish featured every Friday: Salmon, Walleye, Haddock served depending on availability.
Breakfast available all day. Try their popular biscuits & gravy - Handmade biscuits with hearty sausage gravy. The Potbelly Platter is very popular: two eggs, choice of meat, pancakes.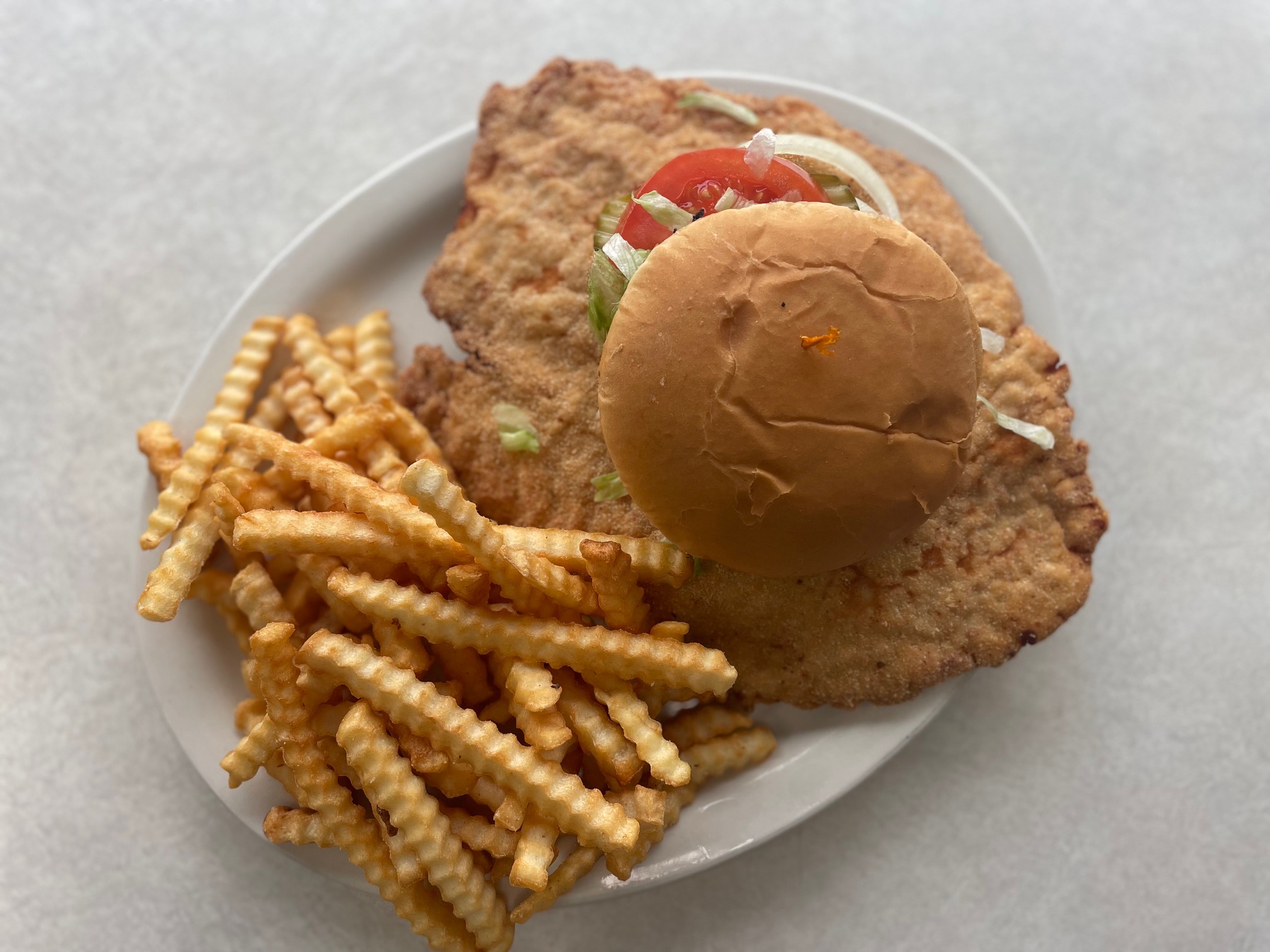 Restaurant Information:
Phone: 765-478-6570
Address:
20 S. Foote Street
Cambridge City, IN 47327
---
The Restaurant is part of the following trails:
---